07 Jul

Gallery 419 West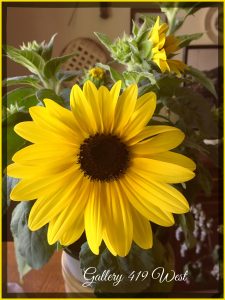 July 7, 2019
Amid the mad pressures of schedules and the frenzy of daily routines, why not pause to stroll through Gallery 419 West?
Gallery 419 West.  In my mind's eye, the name and concept were planned, the timing scheduled.  I had devised a linear approach to its development.  But like the namesake of Winds Paradox, creation is spirited with its own logic, its own path and especially its own unique expression.
May your Sunday be filled with joy, peace and the best of summer's pleasures.
Much love (from Winds Paradox's Gallery 419 West!),
Stephanie