25 Dec

Joy! Merry Christmas! Happy Hanukkah! Happy Winter!
December 25, 2019
"Joy! Merry Christmas! Happy Hanukkah! Happy Winter!"
The season of light welcomes the soul to pause, to breathe and to rejoice.  No matter what year, I always find myself scrambling a bit more than I should and wishing I had increased my decorating threefold!  (Next year.  Those goals are next year's.)
Winds Paradox celebrates the inspiration of an acrylic painting of a winter's night landscape.  Mrs. Isabel Springborn painted "Silent Night, Holy Night" in 1982.  Earlier this year, the painting has been restored and with permission, digitally reproduced.
An Artful Season
I always looked to the month of December as the finale of the year.  I usually plan my decorating, gifting and seasonal color choices.  And of course those preparations begin in July!!  But maybe this year's scramble nudged me.  Maybe I need to look at Christmas, Hanukkah, and the beginning of winter a bit differently.  Rather than a disappointment in my falling short of my decorating goals, maybe I can look at the arrival of the season as it should be:  a beginning.  (Perhaps I missed the meaning of Advent?)
I might have missed the meaning of the painting as I worked on it months ago.  "Silent Night, Holy Night" inspires an appreciation of contrasts in dark and light, in colorful brilliance and restful grays and….year's endings and advents anew.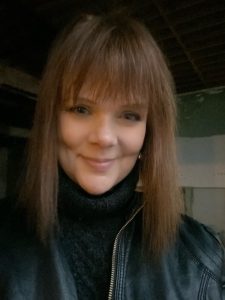 Winds Paradox wishes you all a season of light.  May you have time to breathe in the month of December, with its beginnings and endings.  May you have moments of pure, artful magic!  And most especially, may you be blessed with peaceful spirit and a sense of love.
Joy! Merry Christmas, Happy Hanukkah and a wonderful Winter's beginning!
Love,
Stephanie Springborn