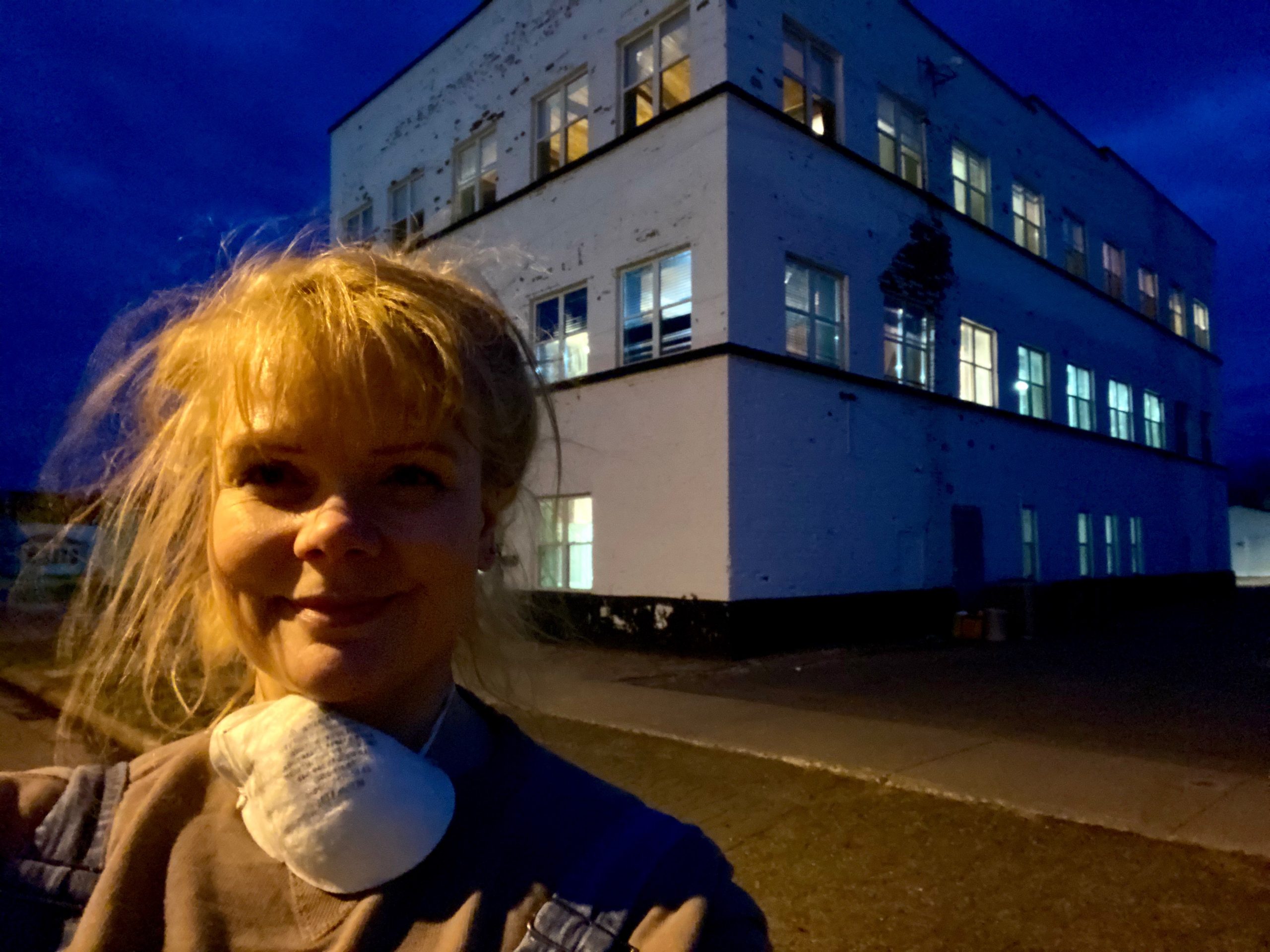 08 Apr

The Esther Building is Sold

April 8, 2020

On this sunny Wisconsin spring day, Winds Paradox wishes everyone good health, good cheer and a plethora of activities during our 'alone together' time.  COVID-19, a virus among viruses, has sprung the entire world into a frenzy of paradoxes.  Just when the world is waking to the spring season, that same virus draws us into retreat.  In response to a virus, the global community teams together with social distancing.  An 'invisible' virus transforms health care issues and disparities into very visible topics.

These first few months of 2020 have been anything but 'business as usual'.  'Business as usual' is probably the most apt paradox, at least outside the world of life and death.  One can laugh a bit, cry a bit and hang on in the tumultuous stock market.  Winds Paradox is no different in this regard.
The Sale of the Esther Building.
With the mix of tears and laughter, Winds Paradox has sold the Esther Building at 104 Blaine Street.  When I purchased the building five years ago, I had seriously contemplated moving there.  The property included a twenty stall, off-street parking lot.  The main floor layout contained office spaces, a foyer and an inventory/receiving/garage area.  The second floor living space transported a person into a warm, industrial layout with a huge workshop studio area.  The third floor living spaces included bedrooms and a family room area with treetop views of the city.  I still smile today thinking of those heartfelt plans, with decorating ideas that will remain with me forever.
I often refer to my experiences with the Esther building as my personal lessons in business.  I have an MBA and decades of work experiences, but Esther made me a business.
With Gratitude.
With pride and gratitude, Winds Paradox hands the keys to this beautiful building to its new owner.  I am so proud to know the care it will receive.
And I have many, many wonderful people who have helped me along the way.  Here's my list:  Thank you David, Ian, Kevin, Cindy, Mark, Tina, Amy, Adam, LaDonna, Gretta, Pete, Mark D., Paul, Brian, Linda, Diane, Josh, Dean, Tim, Chris, and James. Thank you all.  Thank you so much.
Winds Paradox and I wish everyone lots of blessings, love and a 'hang in there' attitude during this incredible time of distanced togetherness.
Love always,
Stephanie