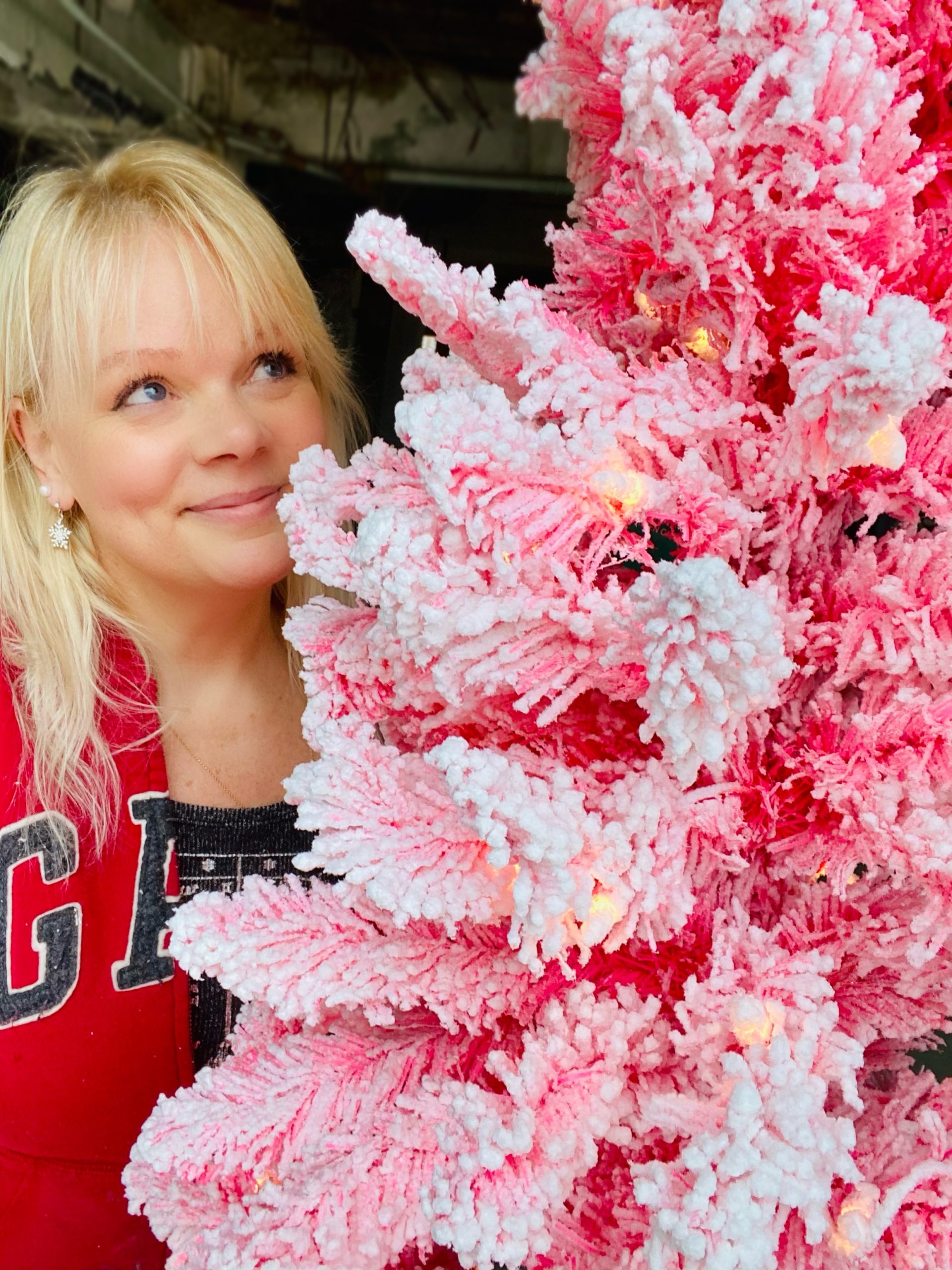 14 Dec

Tidings of Joy.
December 13, 2020.
Tidings of Joy! Yes, I am smitten with the positively pink Christmas tree which now adorns one of the Main Street display windows. For nine months of the year, I am a traditionalist by nature, loving all browns, beige, cream and gray.  When the holidays approach, I extend my palette to Christmas reds bouncing from the solemn, earthy coziness of evergreens.
Until I saw the magic of a sweet pink tree. Every time I would look at it, I would smile (ok, I might have giggled too).  While pink never replaces my ritual of the season's more traditional colors, I became inspired by the thought of pink trees.
The Matthias Building stands on the corner of West Main and Genessee Streets in Merrill, Wisconsin.  With display windows which beg to be lit, Winds Paradox always aimed to balance a sense of artistry with celebration. But what is artistry this season, without celebration?
This is the season of Advent.  The season of light celebrates its third week.  From Thanksgiving onward, the holidays seem to accelerate.  Here we are, the Sunday of Joy.  And the artistic reality, to me, is the notion to allow artistic notion to step aside.  It is the time of the season when the season itself takes over.
2020.
Christmas. Hanukkah. Winter. December. 2020.  Through joys and tears. We all have felt them.  Through witness of endings.  Tragedies.  To describe more would not give justice to any of those families who have suffered this past year. To them, extra doses of love, please.
When I had a chance to embrace a pink Christmas tree, I thought maybe I should.  Maybe I should giggle at its confection-like spirit with an equally bold-spirited response.
Winds Paradox wishes you the merriest season!  With audacious pink, blues, reds and whatever color you might run across (purple would be interesting), may your nights be lit with softness.  May your days dawn with twinkles of crisp December air frosted upon your world.  Oh, and may your lunches be as warm and healthy as basil tomato soups and hot lemonade.
May you be filled abundantly…
Love, Blessings and a virtual kiss to boot,
Stephanie