07 Feb

February Sundays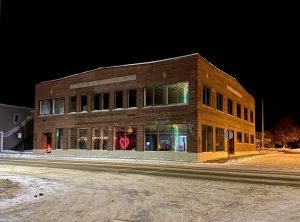 February 7, 2021
"With all you may do, may love be with you.."
I must have spent years of my life not recognizing the importance of the month of February.  I was never much for Valentines Day, but I am now.  As much as I grump about commercialization, I don't know…I think now 'why not'?
Is not what the world needs now, is more love?  Has it ever been any different?  I know as I list the important celebrations of February, I will miss mentioning one. Or two.  Or a dozen.  Hopefully I am surrounded by many friends who will quickly let me know of such omissions, thereby allowing me chances upon chances to right such mistakes.
A friend asked me if I wore red last Friday to celebrate Heart Health Awareness for women.  I looked at her with her red knit top and me, in my red sweater.  We both nodded.
Black History Month encourages our hearts to study, research and act upon history's lessons, including the most recent history of 2020.  With the heaviness of echos of cries of families, may our hearts beat richly together, forward and linked;  proud of who we are becoming.
Around the corner is Lent and pre-lent celebrations of Fat Tuesday and Mardi Gras.  And of course, more pertinent today, is the 'Fight of the Reds' meaning, of course, the red color schemes of both NFL teams in today's Super Bowl.
And I have one family member who turns 50 years old today. I just smile at the milestone.  "Happy Birthday, Sweetie!"
For such a short month, February packs it in!  And lo begins another artfilled month.  The theme of red hearts seems to cover all of it…
At least, in this artist's heart…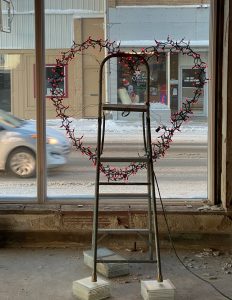 "May all that you do, and everywhere you go, and everyone you meet, be touched with love."
From my heart to yours,
Stephanie, Winds Paradox.