16 May

Boats….and botanicals…

Sunday, May 16, 2021.

Botanicals.

Oh, just that taste of summer, hm?  A May Sunday with temperatures above seventy degrees inspire dreams of warmer days still to come.  Boats.  Yes, my love affair with boats is probably only rivaled by my renewed adoration of nature's seasonal changes.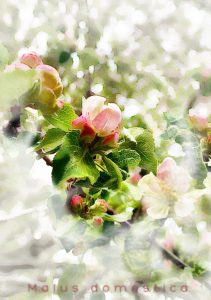 malus domesticaAnd while my photographic manipulation of nature's art is by no means an even fair representation, I love the goal.  Not only does the beauty surrounding me encourage 'good art', but the trees whisper "know me, know my name."
(Plus, I have always had a fondness for the Victorian botanical prints).  In reverence to both the art of that age and the beauty of the world around us, I continue with my personal and professional pursuit of botanical art.
Saint Matthias.
Dreams are the best foundation for an art gallery.  Especially one in a building named "Matthias".
May your week ahead be filled with all who and which are dear to your heart.  I will be studying, following the news (most certainly), but I wil also be challenging myself with the artistry in the botanical wonders around us. And boats and, a building named Matthias…
Lots of love,
From 419 West Main Street…
Stephanie@windsparadox.com