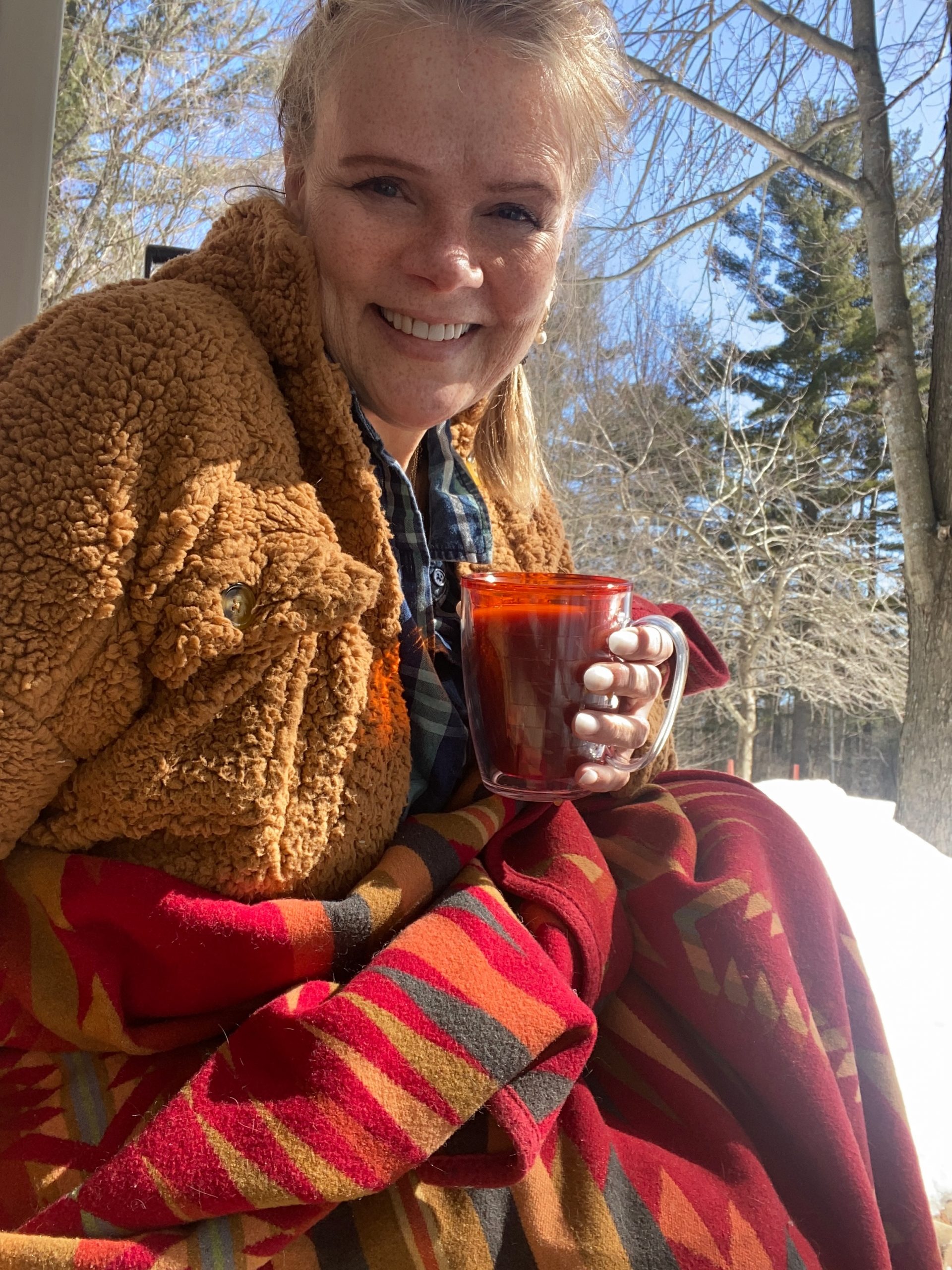 19 Mar

Springtime 2023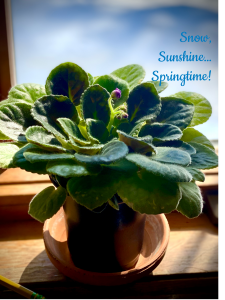 Hello!
Even with the most recent warm days, two feet plus of snow blankets the ground here in north central Wisconsin.
No matter at all because tomorrow marks the first day of spring! The birds seem to jot between branches with a bit more energy. The days are noticeably longer and the sun, markedly brighter. My indoor plants – especially my sweet violet – blooms again. Its purple buds highlight rich velvet green leaves and the blue shadows of snowbanks just outside the kitchen window.
I remember many years ago the dislike I had of spring with the snow which melts into mud puddles. The outdoor temperatures were successive days of in-betweens; too warm for skis and skates and too cold for bicycles and swimming.
Decades of life taught me to adore the changes! Forty degree sunshine is perfect for walking! And today is the first morning I sat outside with my cup of coffee. (True enough I needed two blankets even in the sunshine!)
Springtime has taught me gratitude for the month of promising rebirth to be seen not only in my windowsill violets, but in the maples outside my front door.
And to be a woman…mmm, hmm! March is Women's History Month…And I find myself particularly grateful for the connection between the celebration of womanhood and the livening of the earth after a northern winter.
To be so connected to the earth? Soul happiness…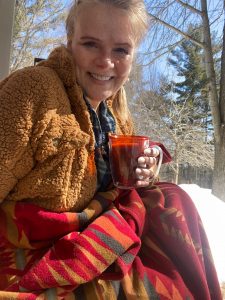 To express and to share that soul happiness of connection? Well, that would be just delightful…
With love,
stephanie